We've ingested a great deal of products so far in our tenure in the public eye. Also we've pioneered a new standard in ranking products: The Sandwich Scale. So we thought we would provide you with a list of the top stuff we've rated, the Sandwich Board. There's no reason to bore you with the Egg Salad Sandwiches of the world so this is a comprehensive list of everything Muffaletta and above. Pretty damn efficient on our part. As we review more and more awesome products we will throw them up here. Oh and on the off chance that a company gives us product to review, we will be sure to put a disclaimer in the description.
A Little Bit of Italy (Amaghetti's)
C9 by Champion Gym Pant – This is as good as it gets folks. A consumer good cannot get any higher ranking than this. This pant, much like its distant khaki pant cousins, comes in not only different waist sizes (s,m,l,xl etc) but they also come in lengths which is very beneficial to one half of the authors of this site. Also, These pants are are so marvelously comfortable that we could not bear to see them go into the wash without having a backup pair (or two) to wear. That's correct these pants are worthy of their own rotation so buy them in bulk.
Amaghetti's Special
Graham Slackers by Bonobos
We like our pants around these parts and these pants don't disappoint. They are well-made, well styled, and simple pants. These pants are how men's pants should be made. Buy them in bulk. Now you must drink for every time I said the word "pants".
Cuban with Smoked Provolone
KettleWorx by Fitnessworx – The worst part about this product is writing a review on it and replacing the letter "k" with "x". This video series puts you through some rigorous exercising with a kettle bell. The moves incorporate the entire body and completely kick your butt.
Muffaletta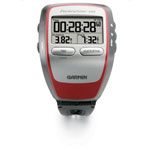 Garmin Forerunner 305 – "Who needs a GPS receiver on their arm?" Anyone that's remotely serious about running that's who.  This is the perfect entry level GPS watch out there. Plus you get a heart rate monitor with it also. If it took less time to lock on to a satellite it would be at the top of this list.